Founded on a 45 Year Tradition...
Mettowee Mint was founded in 2020 to provide our community with the tools to create healthy, biodiverse landscapes and timeless ornamental gardens, encouraging a mutually beneficial relationship with the natural world.
We operate the former Mettowee Mill Nursery, a 4.5 acre garden center, located at the northern edge of the historic town of Dorset. Our approach to plants and design is ecologically minded, with an emphasis on sustainability and good design.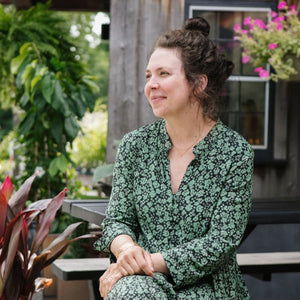 Sarah Linford
Managing Director, Owner
Sarah Linford is an economist and business consultant with 13 years professional experience helping the world's largest museums and cultural destinations increase revenue and design capital projects. She has a master's degree in art history from Williams College and Bachelor of Arts degrees in art history and economics from Utah State University. She is an experienced home gardener, with an interest in heirloom varieties, edible plants, and food storage. Sarah is a fifth generation farmer from Utah, who relocated to Vermont six years ago.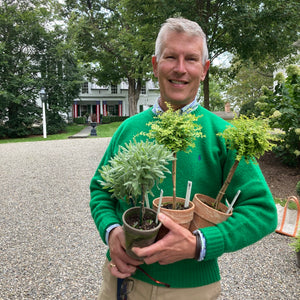 Edward Guffey
Retail Manager
A professional in garden design retail as well as interior and landscape design for the past thirty years, Edward brings a wealth of expertise to Mettowee Mint. Twelve years as Chief Operations Officer for Devonshire, The English Garden Shop, the luxury retailer of antique, vintage, and new garden furnishings, Edward oversaw management of 17 retail shops across the U.S. and sourced products from vendors and ateliers in Europe, Mexico, Morocco, Bali, and China. During these years, he also managed several large and many small interior design projects. For the past decade Edward has held a leadership position with Paul Marchese Landscaping—right here in Dorset, Vermont—and has collaborated with many local clients in the planning, improvement, and maintenance of their gardens.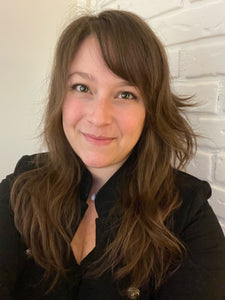 Candace Senno
Lead Designer
Candace is a Westchester County native, who has worked as a garden designer in the Saratoga and Lake George region for 8 years. She earned her Bachelors of Landscape Design and Contracting at Suny Cobleskill after starting her horticultural education at Lasdon Park and Arboretum in Bedford, New York. Her work has been recognized with awards from the Capital Region Flower and Garden Expo. Candace specializes in creating outdoor spaces that connect people with the natural world, offering experiences for all senses in every season. She is a people person with a passion for herbs, food, coffee and making hand crafted buttermilk soap using flower essence and plant material from her own gardens.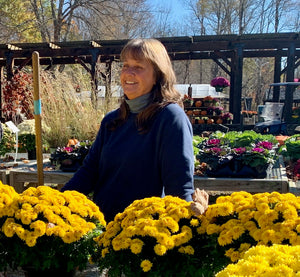 Heidi Zandy
Lead Grower
Heidi Zandy is a professional greenhouse grower with over 30 years of experience in the region, including the last two decades at Lily of the Valley in Manchester where she managed all facets of greenhouse production. During these years, Heidi grew a wide variety of ornamental annuals, hanging baskets, and specialty flowers, specializing in varieties well suited for Vermont's climate and market. Prior to this, Heidi was a greenhouse grower at Equinox Valley Nursery in Manchester, focused on a wide variety of annuals and perennials for nearly 10 years.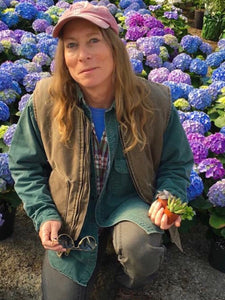 Joni Kantor
Designer & Woody Plant Manager
Joni has several decades of experience in creating vibrant and site appropriate landscape designs throughout the northeast. Her knowledge and skills were honed through Cornell's Masters Program in Landscape Architecture. She also has an extensive background in retail management, specific to tree and shrub departments at garden centers. In her current role at Mettowee Mint, she is focused on overseeing the Woody Plant Department, leading on sales merchandising and offering design consultations.
Joni's interests and experiences encompass environmental planning and visual arts. She also holds masters degrees from Vermont Law School in Environmental Law & Policy, and The School of Visual Arts in Photography.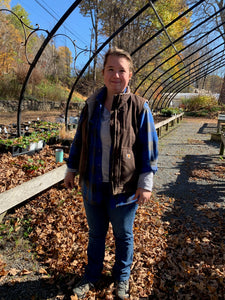 Amelia Schraver
Grower
Amelia grew up working with her mother in the greenhouse and garden, and proceeded to continue her education at SUNY Cobleskill getting her Bachelors in Landscape Design. From there she did an internship with Mandy's Spring Nursery working on landscaping jobs, then switched to working retail growing northern hardy perennials, shrubs and trees. She then worked for a short while at Hand Melon Farm, learning more about vegetable production. She is an experienced vegetable gardener/ gardener, focusing on no-till methods, heirloom varieties and seed saving.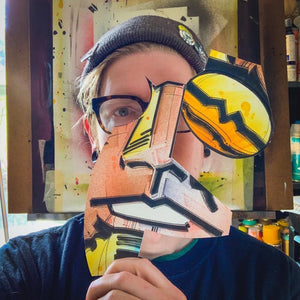 Ryan Spahr
Lead Barista
Ryan Spahr is a seasoned barista, with almost a decade of experience in the coffee industry. Ryan trained at Elementary Coffee Company in Harrisburg, PA where they managed shop operations and recipe development. Ryan's coffee knowledge is wide, from best practices in home brew, to beans and espresso. Ryan is also an accomplished working artist, illustrator and designer, who you'll find in their Rupert studio when not slinging beans. Ryan was a professional tattoo artist for 20 years and loves to yo-yo.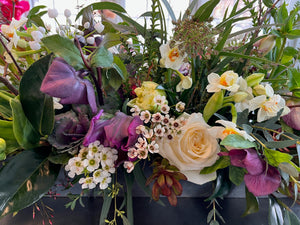 Ann Hammerle
Floral Designer
Ann Hammerle joined Mettowee Mint with 25 years of floral and event design experience in the Hamptons, where she also spent fifteen years in English garden and planter design, from installation to maintenance. She has worked as a production and studio director for an animation studio and as a producer and editor for local public television in Southern Vermont. Ann loves to grow flowers and vegetables, and most appreciates good people, music, packaging, colors, and tools. She's a natural educator and can often be found leading workshops for Mettowee Mint.