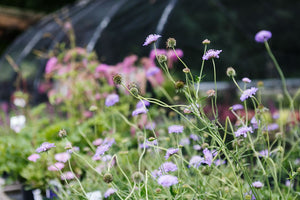 Building and tending timeless gardens
Focused on classic design, native plants, ecological responsibility and innovative solutions for beautiful and site appropriate landscapes that last. Our goal is to create a sense of place and wonder that reflects you. Whether you are restoring an existing garden or creating something new, please reach out to discuss your project today. Our services include:
Landscape Design Plans 
Let our landscape design plans guide your project efficiently, be it a complete masterplan or smaller rejuvenation project. Design plans include all aspects of landscaping and hardscaping from plant selection and layout, to masonry, metalwork, water management, water features, focal points, lighting, and more. The design process starts with onsite consultations, where we assess and discuss your landscape needs. 
Installation and Project Management
Our landscape installation crews bring design plans into reality. We offer project management services to coordinate related trades including masons, excavators, electricians, or builders as required.
DIY Garden Consultations 
For homeowners looking to garden their own spaces, we offer consultations to guide plant selections, demystify transplanting, identify species, troubleshoot issues, or advise on new projects (e.g. perennial edibles, veggie gardens, cutting gardens).
Container Design and Planting 
We design and plant pottery and containers with unusual and striking plant combinations tailored to site conditions and sun exposure. We can work with your existing containers onsite or help shop for something new. 
Garden Maintenance
Keep your gardens looking great with appropriate horticultural care. We offer seasonal clean ups, mulching, edging, weeding, deadheading perennial and annual flowers, watering, container care, and rejuvenation pruning.